THIS PAGE IS UNDER CONSTRUCTION !!
THIS JUST IN AT THE 2010 ABKC NATIONALS IN ATLANTA, GA BLUEBERRY WINS 2ND PLACE IN BOTH SHOWS 1-2 YEAR OLD FEMALE STANDARD AND LAST BUT NOT LEAST HER FATHER BIZKIT CAME IN 3RD PLACE CLASSIC MALE IN THE SECOND SHOW PICS TO COME ...THIS WAS A MAJOR ACCOMPLISHMENT FOR CAROLINAS FINEST BULLZ
THIS JUST IN FAWNTASIA WINS 1ST PLACE CLASSIC FEMALE IN THE FUN SHOW JUDGED BY MR.DAVE WILSON AT THE NC BULLY CONVENTION IN CHARLOTTE 09-04-2010........BIZKIT PLACED 2ND IN HIS CLASS AND SLEEPY AND HIS BROTHER RUMMY CAME IN 2ND AND 3RD RESPECTIVELY......BIZKITS DAUGHTER BLUEBERRY ALSO BROUGHT HOME A 3RD PLACE RIBBON FROM THE ABKC RING AS WELL AS LIL CHARLIE THE ZULU SON WHO IS PICTURED AS A PUP ON THE BOTTOM OF THIS PAGE !!!!!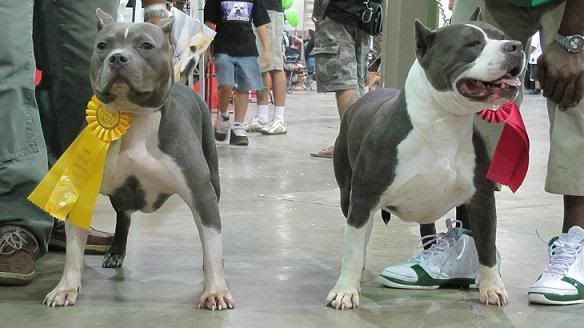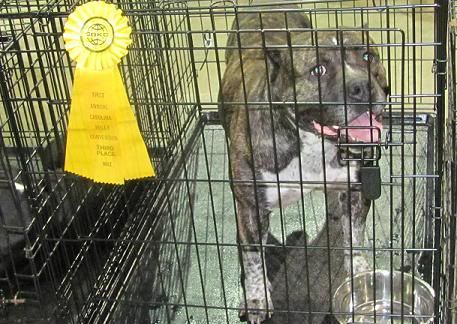 CAROLINAS FINEST BULLZ WINS BIG AT ATOMIC DOG SUPER BULLY SHOW IN CONCORD, NC 07-31-2010.... PICS ON DA WAY 1ST PLACE WINS FOR BIZKIT, ASSATAH, AND 2ND PLACE FOR SLEEPY BROWN !!!!!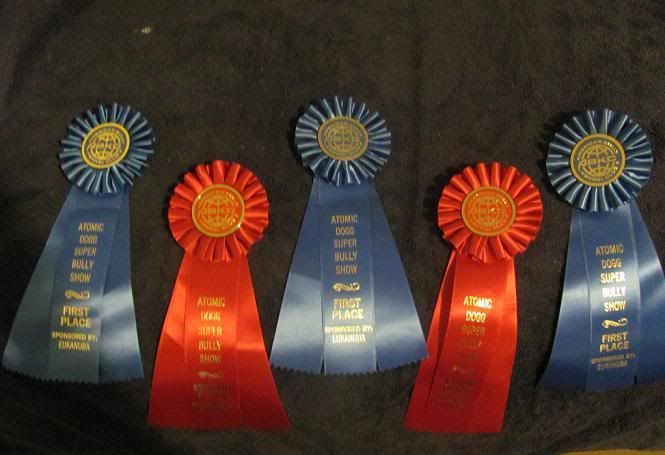 Yet ANOTHER UPDATE !!!!! ZULU x POOBZ DAUGHTER SASHA WINS 2ND PLACE ABKC CLASSIC FEMALE 1-2 AT THE 2ND ANNUAL T&M SC UPSTATE BULLY BASH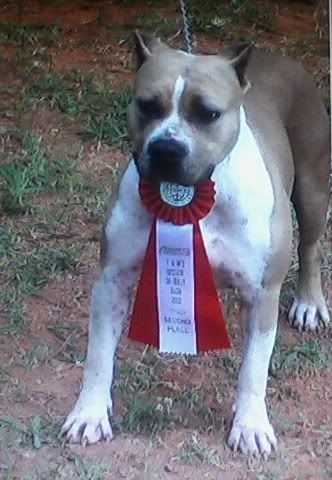 ANOTHER UPDATE !!!! BIZKIT SON KILO WINS 1ST PLACE POCKET PIT AT THE 2010 CSRA BULLY CLASSIC IN GA
Kilo can be found at www.hillbillypimpinkennels.webs.com
LATEST UPDATE !!!! BIZKIT WINS 1ST PLACE ABKC CLASSIC MALE 3&UP AT THE 2010 2ND ANNUAL T&M SC UPPER STATE BULLY BASH !!!!!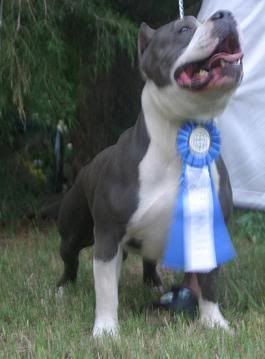 THIS JUST IN !!!!!!!WELL KINDA LOL : OUR VERY OWN EGYPT PLACED 3RD IN THE POCKET PIT FEMALE CLASS AT THE 2009 ATLANTABULLYPALOOZA !!!